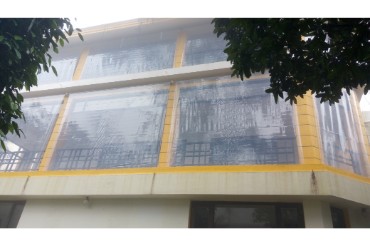 Monsoon Blinds
Monsoon Blinds
Monsoon Blinds
Monsoon Blinds
Monsoon Blinds
Monsoon Blinds
Monsoon Blinds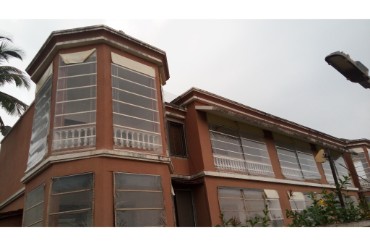 Monsoon Blinds
SHREE SWASTIK BLINDS & FABRIC are versatile, durable and are engineered to fit any configuration even circular. With this design creativity and innovation, SHREE SWASTIK Weather Blinds are seen and desired in premium hotels and exclusive resorts around the world.
Manufactured from high grade SHREE SWASTIK 0.5mm thick supra-soft see-thruclear PVC thar prevents it from becoming brittle in strong sunlight
SHREE SWASTIK specifically formulated composition having 5PhR to make highly resistant to Ultra-Violet rays and prevent it from discoloring.
Hem Stitched on both sides inserts of 100% solutiondyed Acrylic & PVC fabric for durability & strength.
Horizontal bars and inserted with specially SHREE SWASTIK designed oval shaped aluminum extrusions to extrusions to withstand strong wind pressure up to 50 kmph. Horizontal bars are wrapped with 100% solutiondyed Acrylic & PVC fabric to withstand the strong sunlight.
Supported with specially manufactured Stainless Steel 304 & 316 Marine Grade 7x7 strand 4mm thick wires for durability and strength against high wind pressure.
Installed on SHREE SHWASTIK design brackets made from single-extrusion aluminum profile.
SHREE SWASTIK manual cord-pulling Weather Blinds are operated by 4 & 5 nn pre-shrunk, pre-elongated core-less polyester cords for ease of operation.
SHREE SWASTIK Weather Blinds, when folded up, are hidden behind removable covers made from 100% solution-dyed Acrylic & PVC fabric.
Fitted on SHREE SWASTIK design Aluminium headraiil duly powder-coated and notched on automatic machines to house the mechanism. Fixed with SWASTIK design Stainless Steel 316 Marine Grade Lifting mechanism, hooks, plates, screws and tensioners. SWASTIK Transparent Weather Blinds are fixed with specifically designed worm gears from Germany and crankshaft for lifting or lowering the blinds. SWASTIK weather blind come with manual override facility. Can be individually or group controlled.
Available Operating Systems
Manual
Remote
Switch
Automation